Get ready, kids, for a fun nursery rhyme poem! Today, we're singing the 'Mary Had a Little Lamb' lyrics. It's a classic everyone loves, with a catchy tune that's sure to make you smile. So, let's sing the lyrics together!
"Mary Had a Little Lamb" was written by Sarah Josepha Hale in 1830. It tells the story of Mary and her pet lamb, describing how the lamb followed Mary to school one day.
Mary Had a Little Lamb Lyrics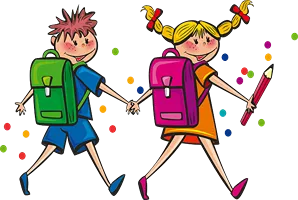 Mary had a little lamb,
It's fleece was white as snow;
And everywhere that Mary went
The lamb was sure to go.
He followed her to school one day
Which was against the rule;
It made the children laugh and play,
To see a lamb at school.
And so the teacher turned him out,
But still he lingered near;
And waited patiently about
Till Mary did appear
"What makes the lamb love Mary so?"
The eager children cry;
"Why, Mary loves the lamb, you know,"
The teacher did reply.
Video:
Reference
Check Here For More Reference -> wikipedia